---
Navigation:
Artwork Category: [+]
Sort by: [+]
More Items:
---
Artwork | Cowboys & Indians #2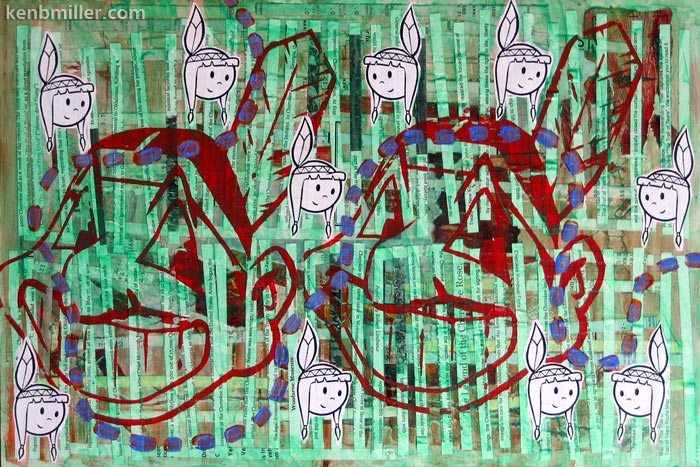 From the Cowboys and Indians Category.
This one is subtitled, "trail of tears". This series explores stereotypical images of native Americans such as sports mascots, on a background which uses material from history books.
Medium: Acrylic, collage, serigraph & ink on luan
Size: 18"w x 12"h
Date: October, 2005
Status: Price available on request