---
Navigation:
Artwork Category: [+]
Sort by: [+]
More Items:
---
Artwork | Cinerarium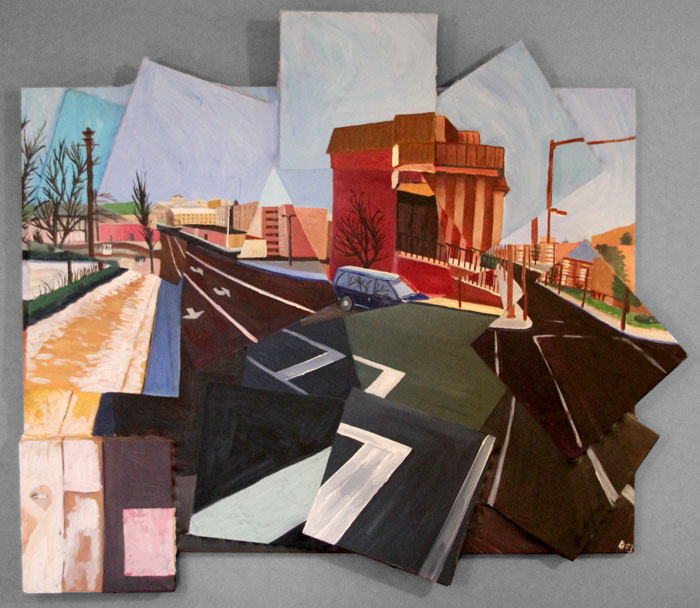 From the Shaped Canvas Category.
This was an intersection in State College, PA which I would pass through every day on my way to and from work. I loved the view down the hill to the Penn State campus. The large red building across the street was a movie theater.
Medium: Oil on shaped canvas
Size: 52"w x 45"h
Date: February, 1993
Status: Price available on request