---
Navigation:
Artwork Category: [+]
Sort by: [+]
More Items:
---
Artwork | 311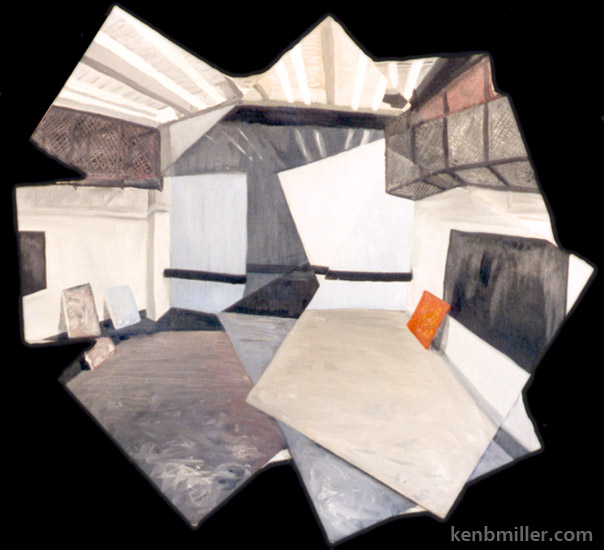 From the Shaped Canvas Category.
This was the first of these shaped paintings I created while still a student at Penn State. The image was of the room we used as a painting studio, but fragmented into different planes and showing different times of day. The title comes from the room number.
Medium: Oil on shaped canvas
Size: 36"w x 40"h
Date: April, 1991
Status: Price available on request