---
Navigation:
Artwork Category: [+]
Sort by: [+]
More Items:
---
Artwork | Teddy Bear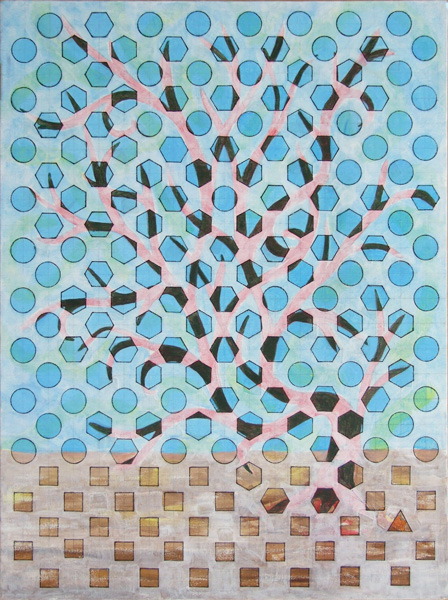 From the Branches Category.
It's difficult to see, but there's a teddy bear near the lower-right corner (his head is inside of the only triangle on the painting). This teddy bear is the only remnant of the original image which was a bloodthirsty tree with Mickey Mouse heads as fruit. I decided this was too much, so, much to my daughter's dismay, I removed the Mickey Mouse heads, added the geometric shapes and painted the space between them transparent white.
Medium: Acrylic, Ink & Collage on Canvas
Size: 18"w x 24"h
Date: September, 2008
Status: Price available on request