Leviathan
Reworking another old painting for mail art.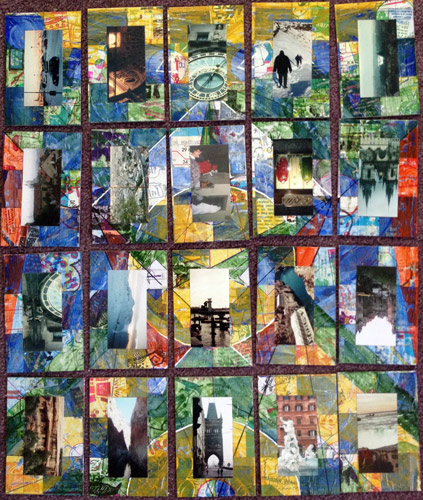 No old painting is safe from my reworking... this one was something of a problem from the beginning. It started out as a swan, but then I turned it upside down, added a tail and suddenly it was a white whale. Oh, and a white whale made from arabic newspaper pieces, on a background of supermarket sales circulars. Then, I added the drawing of the fish dissection a bit later.
Of course, none of this makes any sense to anyone but me, and after being in a show or two, it sat in my basement for years. Finally, I pulled it out and unrolled it, and decided to rework it. Here's a slideshow of all the stages of the work. The photos added near the end are all travel photos, cut to 2 x 4" so the rest of the card acts as a frame for it.
(This slideshow requires flash to work properly. Mobile device users can also see it here)
© 2013, Ken B. Miller & Contributors as Listed. | 6350